Personal Titles III: The Ruling Upper Class
by James Clark Ross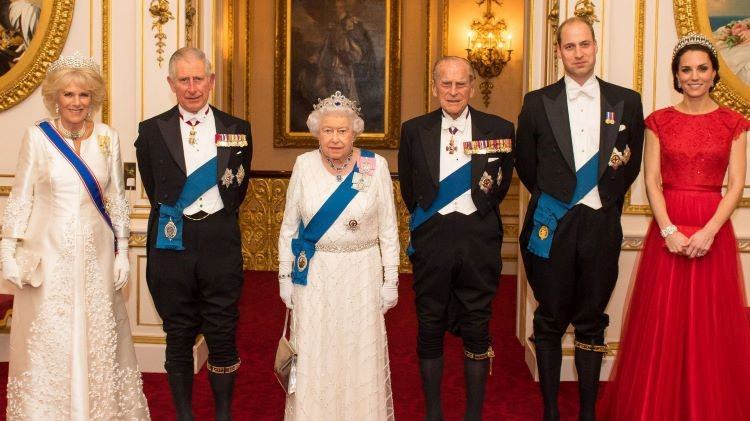 Featured image (from left to right): 'Duchess of Cornwall'; 'Prince of Wales', 'Duke of Cornwall', or 'Duke of Rothesay'; 'Queen of the United Kingdom, Canada, Australia, and New Zealand' or 'Head of the Commonwealth'; 'Duke of Edinburgh'; 'Duke of Cambridge'; 'Duchess of Cambridge'.
This is the third and final article of a three-part series on personal titles. 'Personal Titles I: Gender' and 'Personal Titles II: Academia' can be found here and here respectively.

For a society to claim it upholds democratic equality there must be a political system in place that facilitates the proportionate execution of power by its people, who, at their own will, are able to fairly influence, elect, or even form their own governing body. But if you think that sounds fanciful, that's because it is.

Peerage, as you shall see, tests the heart of our democracy, for it enshrines the idea of an upper class and a political elite, who happily and covertly exploit the obfuscated networks of wealth and laws available to them for their own benefit. How do we tame such organised unfairness or even begin to challenge it? We don't. In fact, we award these people with their own titles of nobility. In this way—and many more—aristocracy naturally corrupts the integrity of our democracy. Allow me to explain.


Peerage
Peerage in the UK, a legal system of hereditary and lifetime titles, epitomises democratic inequality. The story begins in the Middle Ages but the custom still lingers today.

Irrespective of whether a feudal system formally existed or not, Medieval society was highly stratified and completely remote from merit and accountability to the public. There was a top-down social hierarchy, whereby a monarch acted as supreme leader with absolute power. Those who were fortunate enough to be born into circles of nobility—peers—were granted titles by decree by members of a royal household and prospered at the cost of those at the bottom of the social pyramid—peasants. They were the offspring of noble men and women who would inherit their hereditary titles along with acres and acres of land, which peasants would work on (serfdom), and usually immense amounts of wealth. When it wasn't an onus for them they attended Parliament. On the other hand, peasants, though many in number, were locked into poverty with few rights and opportunities.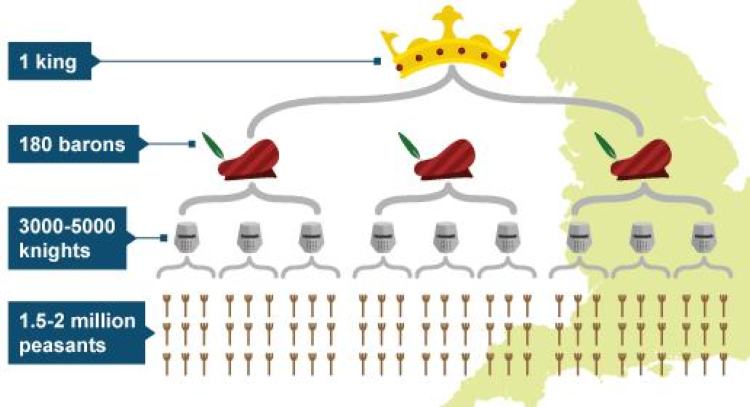 Archaic peerage, with its titles for royal and noble personnel, delineated a social hierarchy.
The House of Lords
In a hungover continuation of this medieval baronage system peers of the Realm still serve the Crown. This historical practice breaches the House of Lords as, extraordinarily, unelected peers sit in there with power to influence political outcomes. Because of peerage, 'hereditary peers' inherit political positions completely by virtue of their DNA and they're assigned whimsical titles: 'Duke', 'Duchess', 'Marquess' (or, in the French and Scottish spelling, 'Marquis'), 'Marchioness', 'Earl', 'Countess', 'Viscount', 'Viscountess', 'Baron', and 'Baroness'. Then there are 'life peers', who have been ceremonially appointed into the chamber by our unelected head of state, the Queen, not us, on the advice of the Prime Minister since the inception of the Life Peerages Act 1958. They're assigned courtesy titles of either 'Lord' or 'Lady' and serve for the duration of their lives. Along with hereditary peers, the primary function of their roles is to scrutinise our legislation.

Currently there are around 800 peers. Twenty-six bishops (strictly from the Church of England) always form the Lord Spiritual contingent. They sit in the House alongside the secular Lord Temporal (hereditary and life peers). Of these a maximum of 92 have access on hereditary grounds. The numerical limitation is only a relatively recent advancement. The remainder are life peers. Similarly to the European Commission, there are no elections; and in spite of the House of Lords technically being accountable to Parliament and relatively transparent, it's not representative of the people it serves: like the House of Commons, it's rather male and pale.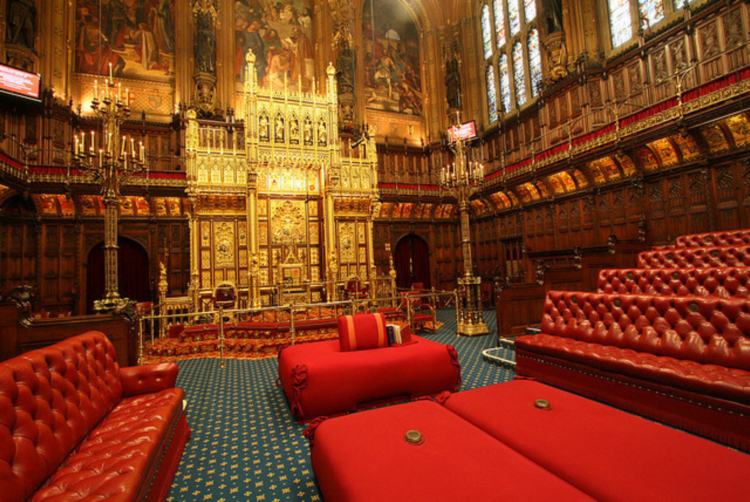 The House of Lords.


You, too, must admit, then, that the House of Lords presents obstructions to the translation of political interests of the people it serves into political power. Further, there are hundreds of wealthy individuals for whom a position in the House of Lords isn't necessary to exert a tangible influence on society.


Britain's aristocrats
Aristocracy (aristokratia, 'rule of the best') is the politics of the privileged few. It's alive and well as wealthy and noble aristocratic peers selfishly cling onto scarce and coveted resources.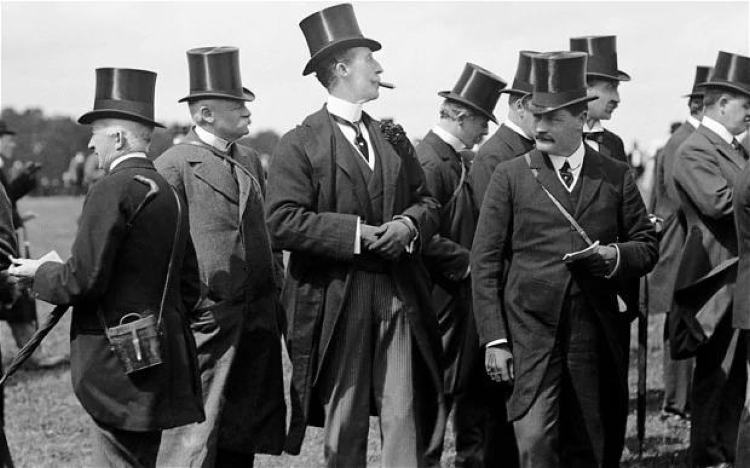 Gentlemen at the Derby in 1910, when social class was even more rigid. But we mustn't pull the wool over our own eyes by ignoring the gulf in wealth inequality that still exists today (Getty Images)

This assertion can be substantiated by a statistic. Approximately 36,000 people, or 0.6 % of the population, own more than half of the rural land in England and Wales, a great majority of which has belonged to few families since the 19th century.

Did you have any idea of this? Perhaps not. Perhaps because aristocrats often live rather covert lives to an end which ensures that the profound social divisions between us cannot be seen.

Here are some more facts. Richard Scott, 10th Duke of Buccleuch and 12th Duke of Queensbury owns four major estates. He's Europe's biggest private landowner. Meanwhile, the British monarch owns around 6.6 billion acres of land—or one-sixth of Earth's land surface. Furthermore, the Crown Estate, a commercial business operating a collection of lands and holdings for the British monarch, isn't part of Queen Elizabeth II's private estate; she, therefore, cannot lose money and automatically takes home 15 % of the profits (£304 million in 2016).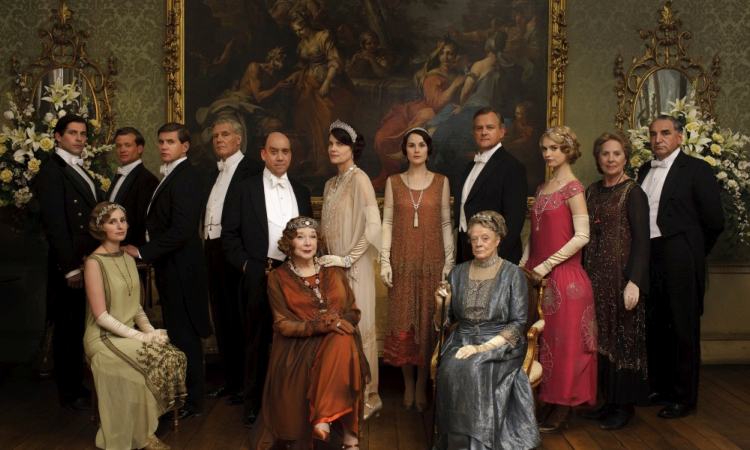 The
aristocrats of

Downton Abbey
. A truer representation of Britain would be achieved by portraying the millions of common people in need, not aristocratic Britain (granted, the plots may not have been as romantic). But, in contrast, the characters in our real-life play constantly pose a threat to democratic equality.

Far from the proclaimed concretisation and overcrowding of the UK, a great property swindle has occurred. Although 70 % of the population now has a stake in some land, we collectively only own a 5-%, urban proportion. Compared to aristocratic land ownership, this is tiny: 42 million acres of our 60-million-acre country is rural countryside and 30 to 50 % of the owners are unknown as a consequence of not-so-quaint legislation and defects in land registries. However, thanks to Freedom of Information Act 2000 and various investigations such as this, we can begin to understand the gross inequalities being played out.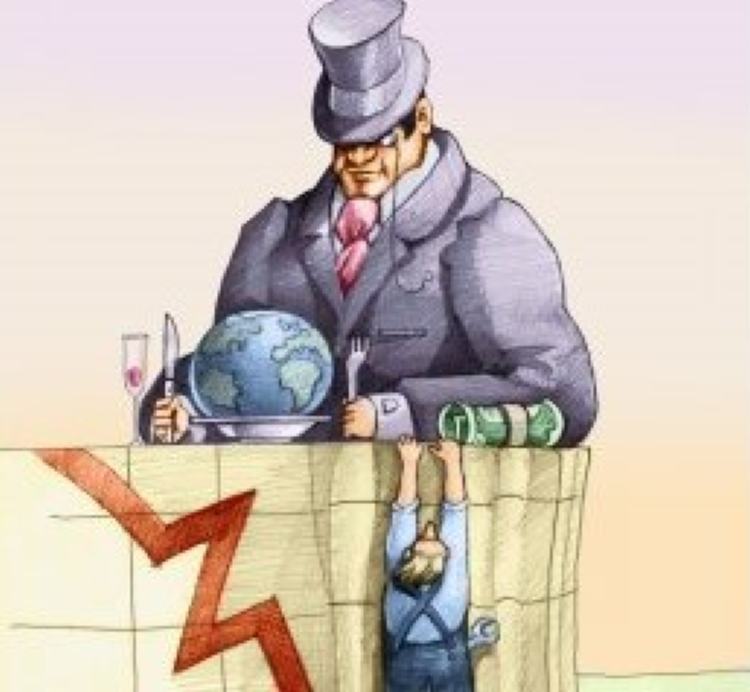 We pay the price of aristocrats' inherited fortunes. (nuvolanevicata/Shutterstock)

The land registries have always been designed to conceal, not reveal, land ownership on the basis of feudal superiority. As the Land Registration Act 2002 explains, the leasehold and freehold 'derive from medieval forms of tenure and are not ownership'. That is, the Crown has retained ownership of most of our land since 1066. We're tenants.

What's worse is that those who actually 'hold' land—the lucky ones—are extremely hard to identify. Nevertheless, we know that they mostly comprise the great landowners of 1873: the families of the Duke of Buccleuch, with 240,000 acres; the Duke of Northumberland, with 131,000 acres; the Duke of Westminster, with 129,000 acres; and the Prince of Wales, with 141,000 acres.

Yet there's still space for further, unnoticed decadence in this story. Agricultural land is untaxed and subsidised and the landowners receive handouts of around £83 per acre. This earns them total annual subsidies of what could be up to £5 billion per year. Holders of urban land, on the other hand, pay approximately £18,000 for each acre of land they hold.


The mighty proportion of wealth that privileged upper classes boast points to economic inequality in our society.

Moreover, since land development is primarily limited to urban areas, which only comprise a relatively small chunk of the UK, the size and the cost of houses have been negatively impacted, which builds into a narrative that we're running out of space. However, this is counterintuitive to anybody who has journeyed on a long train ride through the countryside as stretches of green land roll by.

Now, you could argue that the government legislation which ring-fences green belt land is to blame for restricted land supply. This isn't the case. The Town and Country Planning Act 1947, which was devised to prevent sprawling urbanisation, only protects 13 % of the total land area: a mere dent.

This narrative is completely misaligned with the facts. In actuality we primarily struggle for access to land because rich nobility owns most of it, which makes it even more astounding that the whole debacle is swept under the carpet.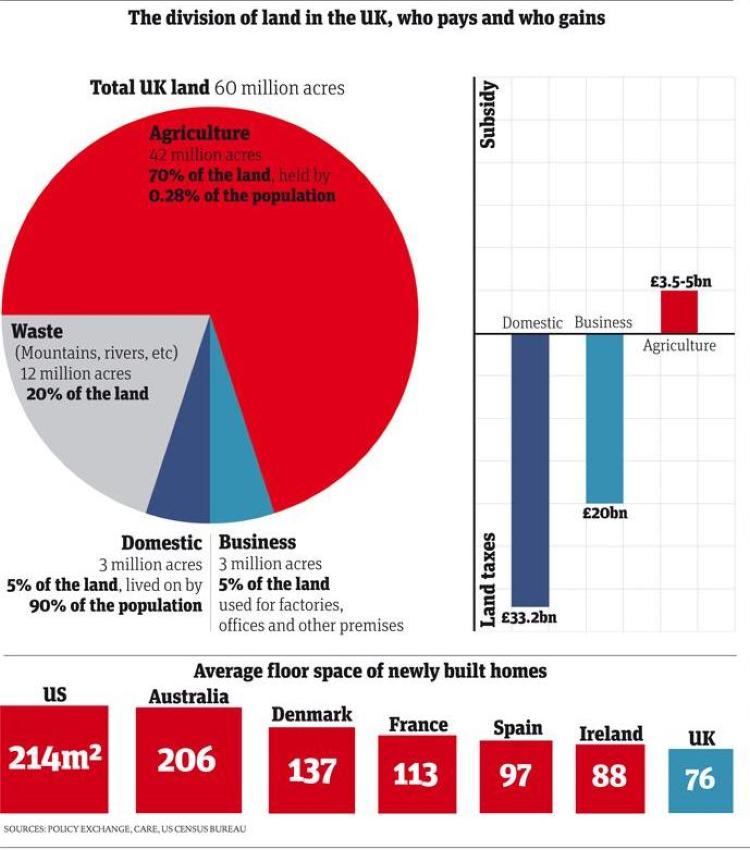 'Rapacious developers have monopolised what little space remains.'

Worse, still, land translates to wealth and land value continues to soar. There has been a fivefold increase in the price of land since 1995, meaning land value has accelerated much faster than the cost of property. As landowners selfishly cling onto inherited land and subsequently benefit from wealth growth we continue to part with over a quarter of our salaries in rent. (Perhaps we should tax land instead of property.)

And, so, the infrastructure is in place—in the form of legislation for land, inheritance, and tax—for small groups of people—aristocratic peers—to possess massive amounts of wealth and employ disproportionately more influence on society than regular folk. In the absence of intervention and in the presence of financial incentives, humans have demonstrated, unabatedly, that they will create and stand by inequality in spite of the economic arguments for greater equality, which reduces poverty; and, beyond this, since wealth can so easily be retained by future generations, the problem is cyclical.

Thus our society cannot fully realise democratic equality. In the face of eye-watering wealth inequality, it's unable to: every single person cannot be considered an equal stakeholder.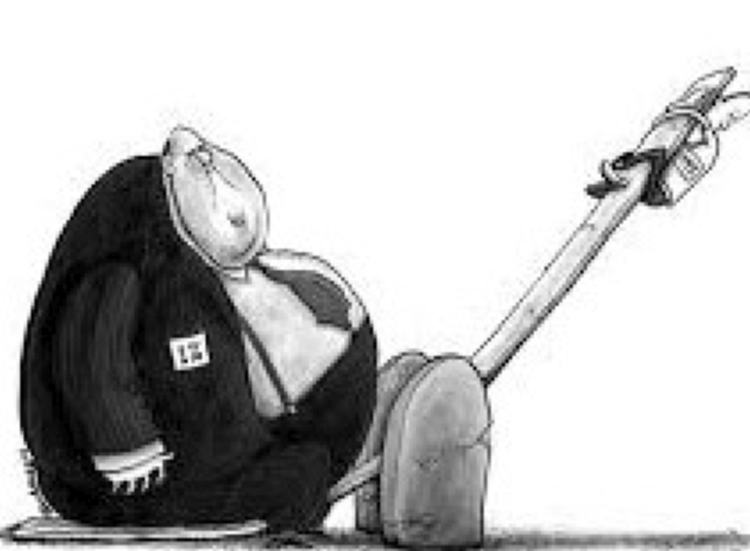 We're not born equal into this world: Gluttonous wealth inequality lurks in the shadows. Nevertheless, although the seeds of inequality were sown long ago, we could stop them from flourishing within our minds by viewing blatant inequality with uncompromised scrutiny.
The power of the peers
The impact on us isn't just financial, it's political as well. Unelected peers wield political influence beyond the scope of their roles.

Climate change sceptic Matt Ridley, former chairman of Northern Rock, which contributed to the global banking crisis before it pleaded for public ownership in 2008, wasn't prosecuted for his role in the deterioration of living standards of millions. No. Rather, he was appointed to the House of Lords as 'Viscount Riley' and 'Baron Wensleydale' in 2013 following his father's death and has since been exposed as a lobbyist for a coal mining company.

The Paradise Papers revealed Lord Ashcroft, who has donated millions to the Tories, to be someone who retains millions of pounds by not paying tax, bringing the House of Lords and the motivations of its peers into further disrepute.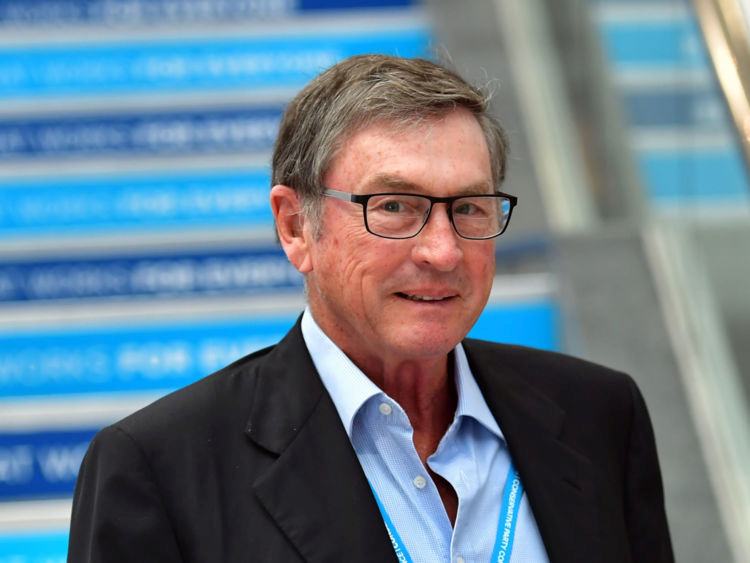 Exposed: Lord Ashcroft.

The monarchy itself, the forefront of peerage, is incredibly secretive and resists all attempts at reform, resorting to spin and heavy-handed media management to influence public perceptions as newspapers and magazines insulate the royals with adoration. Behind this the truth is unbecoming.

Economically, the Royal Family's private land generates millions of pounds a year for them via Prince Charles' Duchy of Cornwall and the Queen's Duchy of Lancaster, whilst their cost to taxpayers is over £300 million a year. Politically, they benefit from all kinds of powers and privileges through these estates, including the right to commit certain crimes and, shockingly, Bona Vacantia, which allows the Crown to swallow up the estates of deceased individuals who die without leaving wills and having known next of kin. Meanwhile, despite the government's attempts to clamp down on various misdemeanours, the royals have also undertaken unpatriotic investments in offshore tax havens.

Prince Charles has lobbied the EU and the UK on various policies which he has vested interests in. Constitutionally, the future king must be impartial. However, our current laws and practices insufficiently impede him.

Further, the transition between ceremonial Royal offices and democratically conferred public offices is far too seamless. Government ministers have exploited the monarch's secretive veto powers before. For example, Tony Blair pressurised the Queen into blocking a bill that opposed military action in Iraq, indicating the proximities of our political establishments to each other and, resultantly, how corruptible our 'democratic' systems are. The very ideas of Royal Assent, Royal Prerogative, and the Privy Council, too, further demonstrate my point that the royals and their various arms possess too much power. (In 1964, too, again on the advice of ministers, the Queen even blocked a bill on the abolition of noble titles!)

All of these facts challenge democracy, for these individuals clearly give precedence to private interests over the interests of people they supposedly serve. It's high time we reformed this archaic setup.


Moving on from the Middle Ages
We're living during times of political alienation and dissatisfaction with democracy. Led by an unelected head of state, we actually reward aristocrats to sit in Parliament with responsibilities of political decision-making and favourable nuances within our legislative framework that enshroud their activities and wealth.

Representative and responsive politicians are pillars to democratic equality; yet this secretly ruling upper class, who sit alongside other unelected peers with their feudal titles, can't faithfully represent the people. Behind the curtains we see that they have too many self-serving interests. This exacerbates negative perceptions of politics by compounding the disenchantment of the electorate with the political establishment.

The pompous titles which are bestowed are symbols of disjunction as they create an even more palpable sense of 'us and them'. The House of Commons doesn't help the cause, with the standard use of titles such as 'Right Honourable Gentleman', its antiquated décor, and its stuffy and elitist values. To the general public this traditional style of politics is stale and unapproachable.

We face a constant barrage of positive media coverage when it comes to the Royal Family: a very clever PR team dampens disillusionment and seeks to pacify us at all costs by maintaining and protecting a favourable image of the system at all times.

Peerage is a poignant reminder of the past. Noble titles haven't caused land monopoly and the rest of it; but they carry positive connotations and gloss shameful inequalities, which should make us angry. To be distinguished by a social construct that historically venerates self-preservation is, at best, tasteless, when inequality limits opportunities for so many.

Russell Brand, like me, reasons that titles should be eradicated:


'If you can't geographically separate yourself from poverty, then you have to do it ideologically. You have to believe inequality is OK. You have to accept the ideas that segregate us from one another and nullify your human instinct for fairness.

'[I]n England, we have a queen. A queen! We have to call her things like "your majesty". YOUR MAJESTY! Like she's all majestic, like an eagle or a mountain. She's just a person. A little old lady in a shiny hat—that we paid for. We should be calling her Mrs Windsor. In fact, that's not even her real name, they changed it in the war to distract us from the inconvenient fact that they were as German as the enemy that teenage boys were being encouraged, conscripted actually, to die fighting. Her actual name is Mrs Saxe-Coburg-Gotha. 'Mrs Saxe-Coburg-Gotha! No wonder they changed it. It's the most German thing I've ever heard—she might as well have been called Mrs Bratwurst-Kraut-Nazi.'


An unelected and unrepresentative parliament of peers with prehistoric titles that signify superiority sends a strong message to its people: you are below them; they are not accountable to you. The whole system is underpinned by profound but obscured wealth and social inequality which isn't politically addressed. The relationship between politicians and the populace would be healthier if we adopted a more people-representative and responsive approach.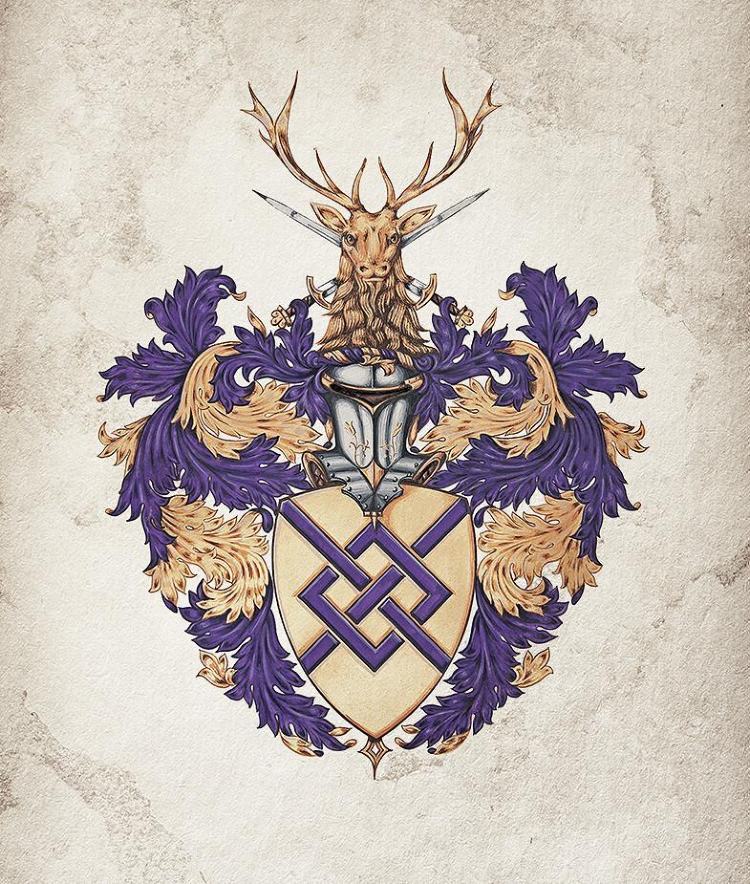 Welcome humour:
One can buy Lordship or Ladyship for £24.95
—on the strict condition that you don't purport to be a peer.

So let's uproot peerage altogether: transpose power to the people by introducing a strong democratic component into the process via elections; introduce a form of proportional representation; produce criteria that must be met for an individual to qualify as being competent and unbiased, as assessed by an independent body; if they're valuable in the short term, keep appointed peers as non-voting experts; set demographic thresholds to boost representation; and remove the language of servitude.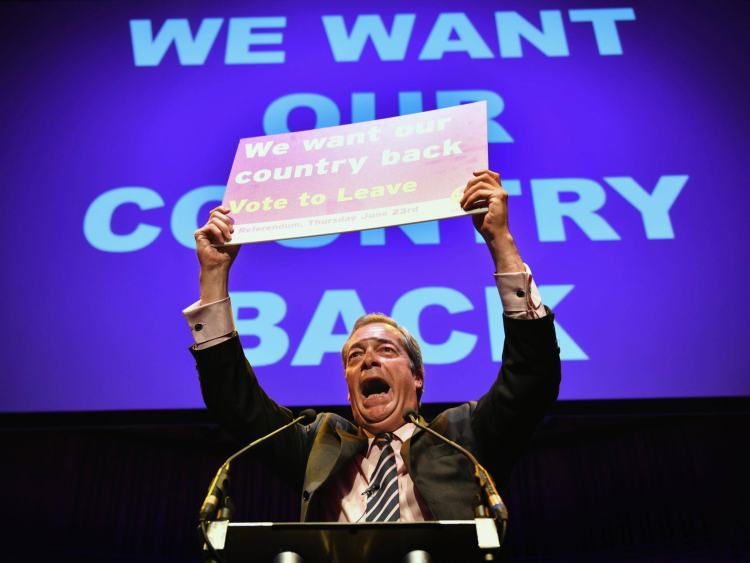 Brexit has only emphasised
the importance of political reform
. Let's strongly consider what people's currently nondescript notions of sovereignty mean and focus on reforming our undemocratic upper chamber.

Titles of peerage embellish often too-hidden and painful inequality. Instead of legitimising this we could abstain from their use. Coupled with wider reform, the removal of these titles would foster a greater sense of equality—an argument I've applied to most personal titles.


Let's condemn all personal titles to the history books
Personal titles pervade countless interactions between multitudes of humans: we see, hear, or use them every day. Their application entrenches a sense of inferiority between humans—particularly in the context of gender, academia, and social class.

Fair or not, the role of superiority may be necessary to control people with unconditional authority in specific situations: for example, to establish lines of command with military ranks, such as those within armed (e.g. 'Lieutenant') and police (e.g. 'Chief Superintendent') forces; to define a holy hierarchy within a church (e.g. 'Father'); and to carve authoritative figures out of teachers (but with what? How about we use their job title, 'Teacher', like 'MP'?). Their relationships with people rely on order to operate, where the titles are acquired by some kind of accomplishment. In social situations, however, these titles signal something beyond the human encounter. There's barely an argument to use titles in their given contexts; the argument to use them elsewhere presents an even smaller case.

Generally, titles exude the language of subservience and perpetuate existing inequalities. Edward Slingerland, a professor of ancient Chinese philosophy at Stanford University, once illuminated these issues with Russell Brand rather well and described how we can allay them:


'Ordinary people will use a title before addressing someone, and that immediately makes that ordinary person a supplicant, and the titled one a person of influence. Or if both have titles, then there's upper-class solidarity. Rank, hierarchy, these are designed to create a structure whereby power is shaped in the very act of greeting someone.

'One thing you can do to negate this power is to be firm but respectful … This allows you to treat everyone as your equal, and it shows everyone that they should treat you as their equal.'



Whether we benefit or lose from application of personal titles we should be perturbed by the demoralisation their use causes to others. No one should be tacitly labelled as beneath or above us. If we were truly equal in a social setting, titles would be redundant. They only remain valid because we accept them as valid despite the inequalities they symbolise.

Moving forward, we should seek to forsake them. Our first names, middle names, and surnames suffice for the purposes of being addressed and referred to. Is a person decent? Are they honest? Do they care? Are they interesting? What else do you need to know? All people should be considered equally at the outset of an interaction. Personal titles undermine this humble premise.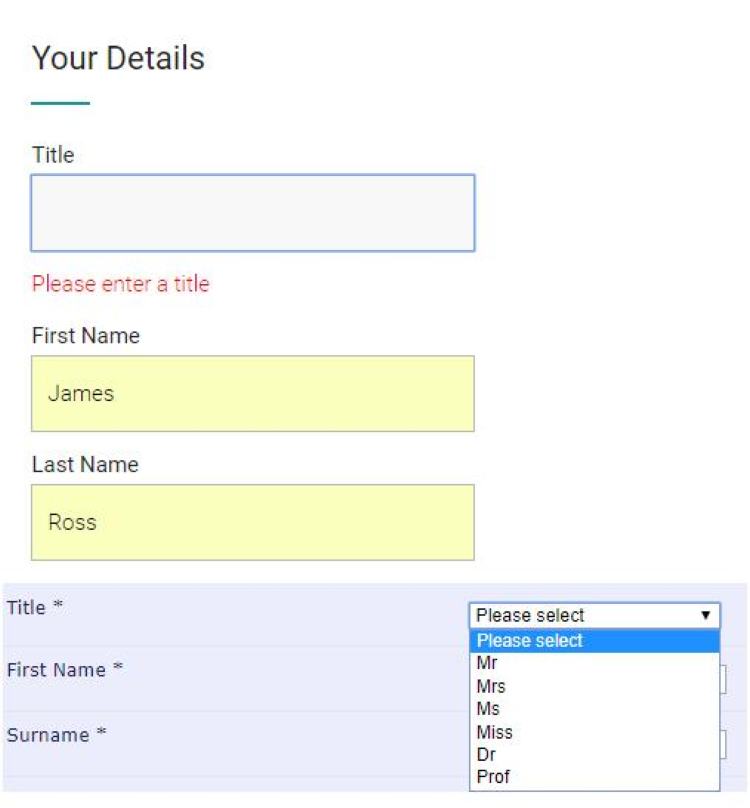 'No.'

To use a personal title is to accept inequality. As a protest against inequality, I advocate completely refraining from using any personal title: ending this practice will send a strong message that we should break down the barriers that have been contrived between us.

Start by leaving forms blank: waive and challenge the obligation to state a title when prompted in the future. Begin to initiate discussions about what they mean and what their negative impact is: the status quo is sustained by unquestioned tradition and custom. They'll become duly obsolete with time. Subsequently, formal obligations will cease to exist.

A concerted effort to attain societal parity will herald progress toward equality.